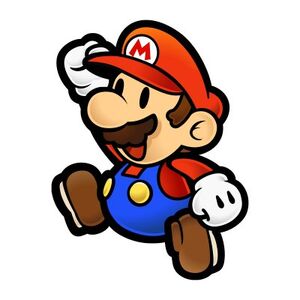 The Paper Mario RTA Wiki is dedicated to providing detailed information and documentation about speedruns of games in the Paper Mario series. We are also home to information related to Super Mario RPG and the Mario & Luigi series of games.
General Information
Edit
Leaderboards
Edit
Leaderboards are currently hosted on Speedrun.com
Community Discord server
Edit
For real time discussion of Paper Mario series (or Mario & Luigi: Paper Jam) speedruns, check out our community Discord server.
Everything below this line is from the legacy home page and will be deleted once i finish the home page revamp
Edit
Recommended Routes
Other neat stuff
Paper Mario Leaderboards, aka Speed Run Records
Mario and Luigi RPG Series Leaderboards
Be sure to check our FAQ if you have any questions that may already be answered here.
Feel free to join in the discussion on the speedrunslive irc server (irc.speedrunslive.com) in channel #pmario. It's the same server that #speedrunslive is on, so if you just go to http://speedrunslive.com/channel/ and join that way, you can type "/join #papermario" to talk with others currently running games in the series.
Other pages that don't have a home: